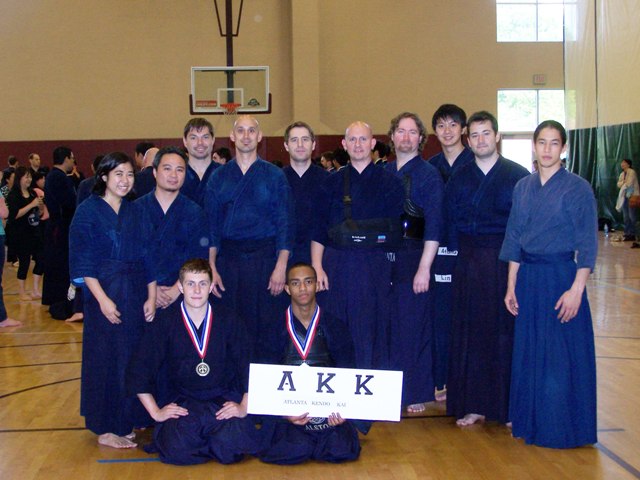 Atlanta Kendo Kai attended the 1st Georgia Kendo Association Taikai and Shinsa held from May 28-29 in John's Creek, GA.
Congratulations to our dojo's Derrick Alston for getting 3rd Place in the Mudansha Division and Jesse Schwed for getting 3rd place in Youth D.
Congratulations also to our following members who passed their promotion testing:
Andrew Melim – 5kyu
Matthew Graham – 5kyu
Ric Osuna – 5kyu
Kwang Hee Chang – 5kyu
Jon Suggs – 5kyu
Jesse Schwed – 5kyu
Glenn Redd – 5kyu
Clay Fambro – 4kyu
Jeffrey Lin – 4kyu
Rodney Pacis – 2kyu
Everybody did a great job! Let's build upon this and practice harder. See you at keiko!
More pictures from the event: